A-26 INVADER/43-22606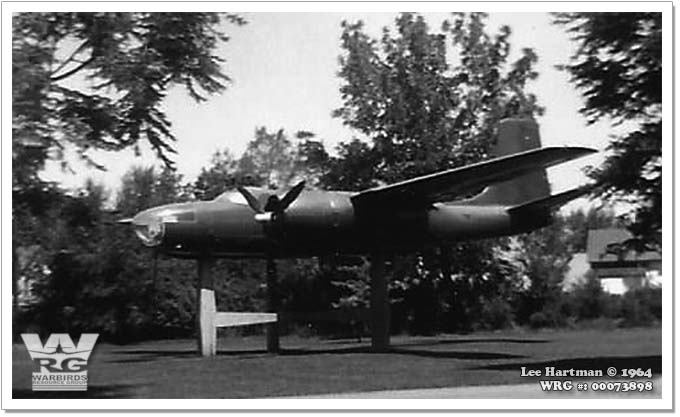 Serial #: 43-22606
Construction #: 18753
Civil Registration:
None

Model(s):
A-26C Invader
GB-26C
Name: None
Status: Scrapped
Last info: 1972

History:
Delivered to United States Army Air Force as 43-22606.
Brought on charge: January 27, 1944.
City Of Boise, ID, February 1, 1961-1972.
Donated by United States Air Force.
Displayed at the Julia Davis Park.
Destroyed by vandals and scrapped, 1972.
Source(s):
Chapman, John & Goodall, Geoff, Edited by Paul Coggan -
Warbirds Directory
,Warbirds Worldwide Ltd., Mansfield, England, 1989.
Goodall, Geoff -
Warbirds Directory-4th Edition
, 2003.
Joe Baugher's Serial Numbers Page.
Photo Source(s):
Lee Hartman.

---
Research Assistance:
Lee Hartman